Based in Calgary, Alberta, but we travel & work around Canada & the world!

Wedding Photographers Calgary
Getting Married 101: The Hunt for the Right Photographer
Finding the right wedding photographers in Calgary Alberta is not an easy task, however, it is not an impossible one. First of all, congratulations! Now that you are on the lookout of the best wedding photographers in Calgary, it means you are about to tie the knot! If your search for wedding photography Calgary area has lead you here, you are on the right track!
Like your life partner, your wedding photographer has to be a match made in heaven. They get to decide how you get to look back to the best day of your life for the rest of your lives. It's a special day, it's a unique occasion and it demands the best wedding photographer in Calgary. As with any other wedding requirement, wedding photographers in Calgary Alberta is one choice that you have to make meticulously. The first thing you need to do is to take a deep breath. Once you search for wedding photographers Calgary AB on the web you will be overwhelmed with choice. While there is no shortage of wedding photographers in Calgary Alberta, there is for the best ones. Here's our guide to finding "the one" wedding photographers Calgary ab you will not regret hiring to share your big day with!
What excites you?
It is important in your search for the best wedding photographer in Calgary that you find one who shares your passion. When on the lookout for best, as a couple you need to think about your likes and dislikes and discuss with the wedding photographers Calgary AB so you are all on the same page. It might get really ugly when the photographs come out in a theme that you or your partner dislikes, so best to share everything and anything that you feel is important to you!
Trust the reviews
As mentioned above, your web search for the best wedding photographer in Calgary will result in a list of thousands of wedding photographers all claiming to be the best. Yes, it will be like finding a needle in a haystack but the effort is worth it for your big day! So how do you find the one that is true to their word? Read the reviews. Real couples always leave reviews on the website for wedding photographers Calgary AB. The reviews will provide an insight into how professional your choice of photographers have been in the past and whether they will serve their duties with diligence.
Location matters
Most weddings these days follow a theme, and if you are planning one with a theme too, then your wedding photographer needs to know about this beforehand. For wedding photography Calgary area, your wedding photographer can help you scout the best location for a photoshoot. For this reason, it is imperative you share your thoughts and take their expert opinion into consideration. This may be your first time, but wedding photographers Calgary area know the best spots like the back of their hand!
Good luck to your endeavors in finding the best wedding photographer in Calgary. Be sure to book as early as possible even if you are not marrying during the prime wedding season. Don't take this task lightly!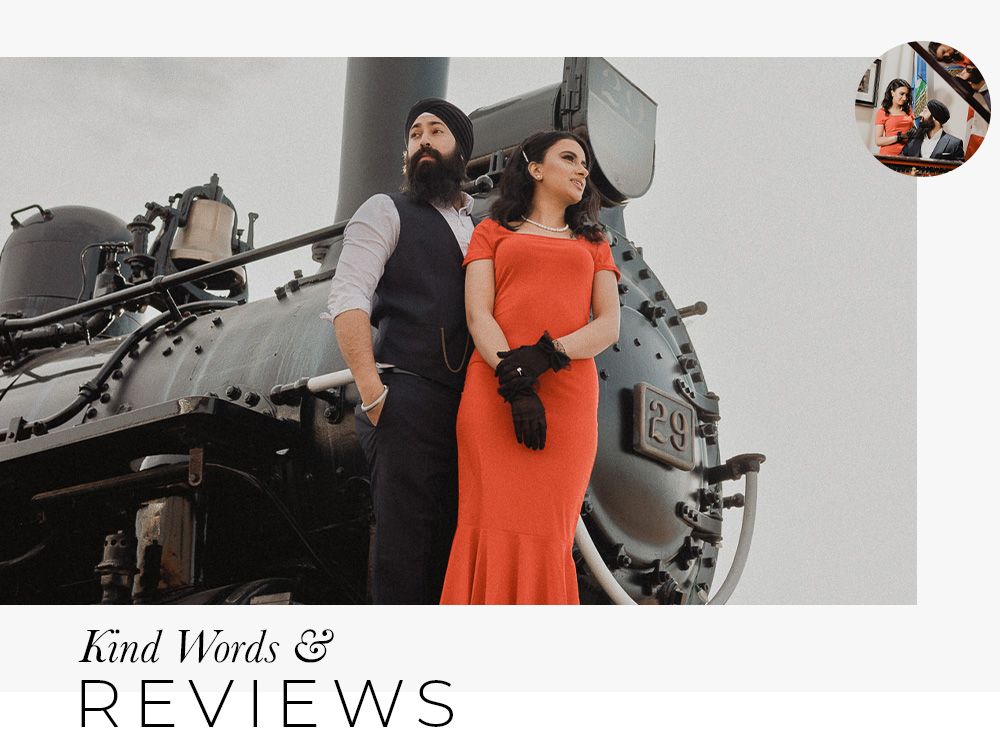 JASDEEP & SHIV
Loved working with RS!! They're so easy to talk to and get back to you right away. All the inspiration pictures I showed them were done and turned out better than the ones I had shown. They're sooo creative and you won't be disappointed!!!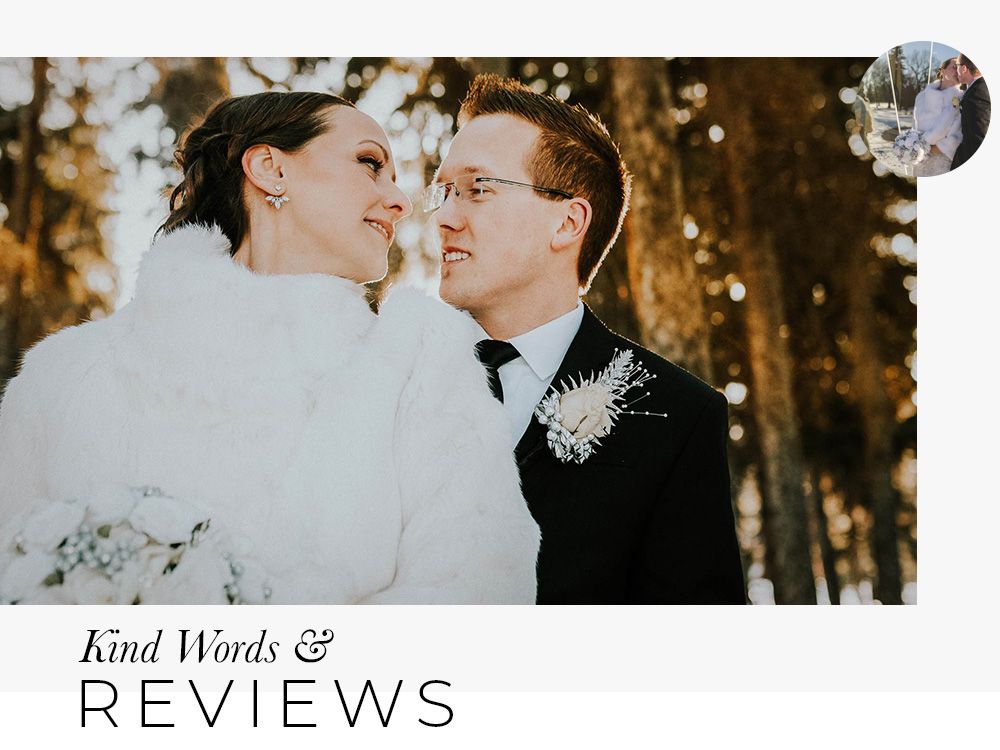 HOLLY & KENDALL
Superb photographers and videographers. We had some extreme requests and they catered to them. no problems at all. They even added some very creative ideas as well! Very quick turn around for pictures and professional at all times. They created a same-day video to show our guests and we were thrilled with the results. We got hundreds of high-quality photos and a full video of the day! We shopped around and were very glad we chose Reminiscence Photography to film and shoot the most beautiful day of our lives!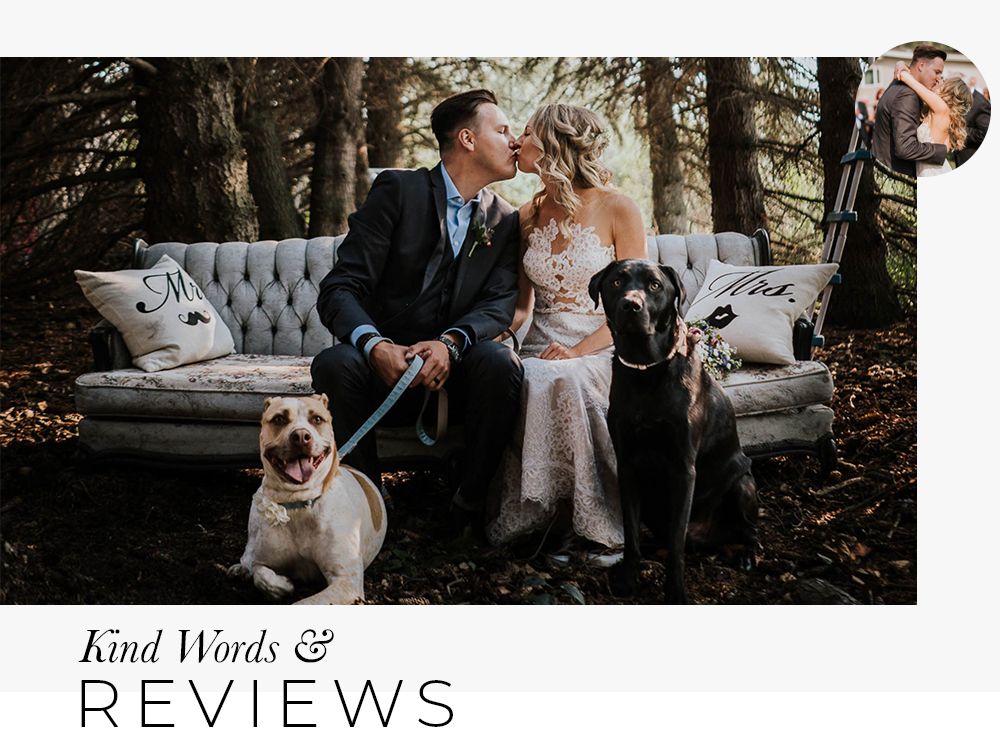 KORY & BRY
Reminiscence took our beautiful engagement photos (they even helped pick out my engagement shoot dress since I couldn't decide!) and was amazing at the wedding. They arrived early to scope out all the spots, and some how managed to show off our personality through the pictures! They were so excited to take our pictures, which was an amazing feeling, and are crazy creative. We haven't even gotten all our pics, and still can't help but stare at the ones we have received! Wish I could give 6 stars since they deserve more than a 5!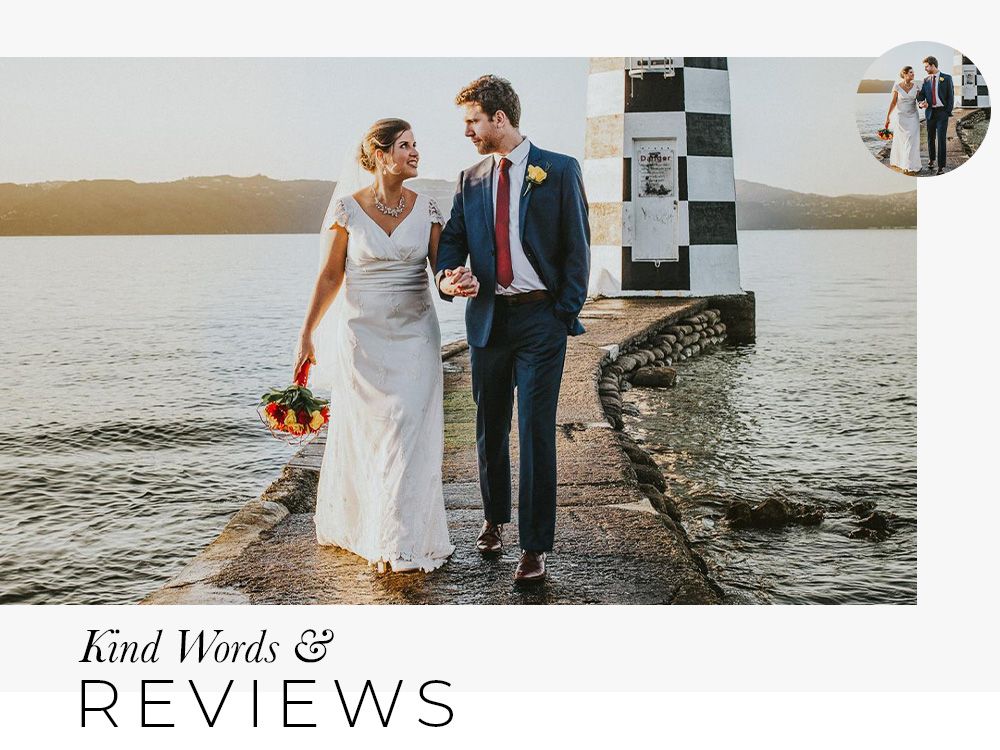 JEN & JAMES
Saurabh and Rashmi were responsible for the photos of our engagement session and wedding day. Everything was great about their work! They were always on time, were very directive (they knew exactly what needed to be done in order to get great photos), and were lovely. My meetings with Steve always cheered me up about the wedding (seriously... He could be a motivational speaker). And finally: The photos looked fantastic! I would pick them again and again!